Kirill Protsenko. Impassioned
On June 21, 18:30, the exhibition Kirill Protsenko. Impassioned will be opened at Mystetskyi arsenal.
The exhibition will feature works by Kirill Protsenko, who has proved as a "man-orchestra", as  a universal artist. At the exhibition the most diverse types, themes, genres, periods, series, mediums are interwoven – from the original pyrography technique to photography, video, cinema and installation.
The focus of the project is a graphic series The Burner, where kitsch receptions and archetypes of mass culture are openly played out.
Kirill Protsenko (1967 – 2017) – Paris Commune squat participant, worked mainly in transavangard painting. Conscious literalism and banalization, from which suddenly there is a sharp conflict are the main features, peculiar not only to the paintings of the author, but to his creativity in general.
The exhibition will be open from June 21 till July 29.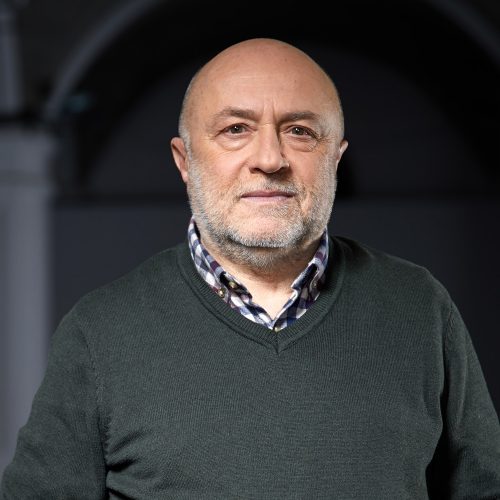 Oleksandr Solovyov
project curator
«The exhibition presents the entire creative path of Kirill Protsenko. He has proved as a man-orchestra, as a universal artist both from the visual and from the technical point of view. Therefore, the exhibition is generalizing and multidisciplinary. This exhibition is an intertwining of the most diverse types, themes, genres, periods, series, mediums. And the main idea of his work, connected with the fire as an artistic instrument and a symbol is also conveyed by the project»
Team
Curated by

Oleksandr Solovyov

Exposition design

Georgy Senchenko
Archive