Amenities
Dear visitors!

We care about the safety of everyone, so in case of an air raid alert, we ask you to immediately proceed to the shelter and stay there until the air siren is all clear. A bomb shelter is equipped on the territory of Mystetskyi Arsenal.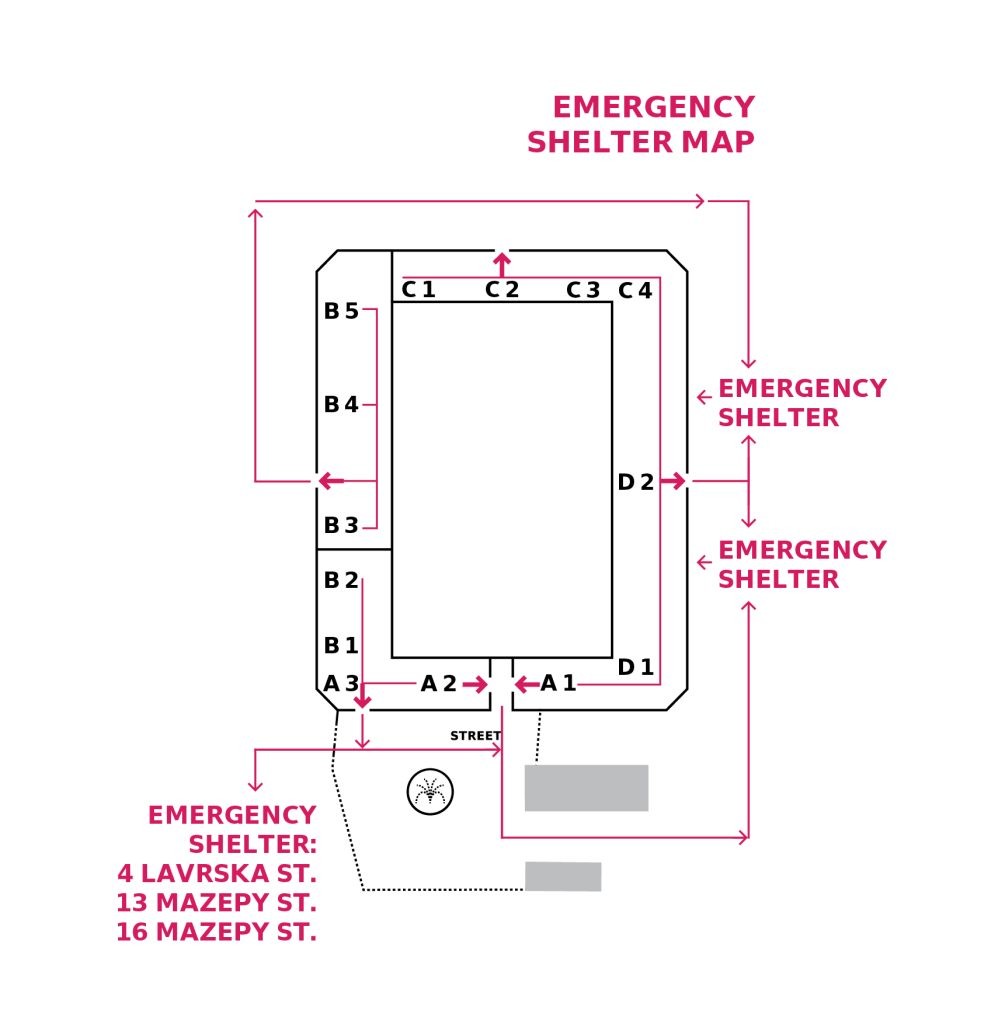 The festival will resume 30 minutes after the air siren is all clear.
The festival will not resume if the air siren is all clear after 8:00 p.m.
We strive to make your stay at Mystetskyi Arsenal pleasant and comfortable.
Baby changing tables are available in the women's and men's restrooms to help you comfortably change your baby. This can also be done in the room for parents with babies, which is located in the entrance area of the right wing. If your baby suddenly needs a diaper and you don't have one, please contact the exhibition administrator.
Parents with small kids may take a stroller at the reception desk, free of charge. To do this, you need to contact the exhibition administrator and have a document confirming your identity.
People with disabilities can use wheelchairs and walkers for people with reduced mobility, free of charge. If you need assistance during your visit to the exhibition, please contact the exhibition administrator or contact us using the contact details below.
Questions
We would be grateful to hear from you if you have any questions. Please contact us by phone at +380 98 416 40 63 or send us an email at [email protected].