Obabich
"Nothing joins neighbours like a fence between them."
Every history, every narrative, has its origins, its pre-history, its ancient times — in other words, its own past.
Mystetskyi Arsenal and Centre for East European and International Studies (Zentrum für Osteuropa und internationale Studien, ZOiS, Berlin) present the Obabich exhibition.
Curator of the project Jerzy Onuch and photographers Viktor Marushchenko and Mark Neville offer us to look at the place and borders of the imaginary or physical neighbourship between people. They record and interpret as the newest Ukrainian history, starting with the incredibly expressive Donbas images of Marushchenko, created more than 15 years ago, as well as the reality of today.
Although the protagonists, the heroes, of Marushchenko's photos appear at first glance to be marginal, an attentive viewer can nevertheless detect within them how multi-dimensional human existence truly is. We see how they work and how they take rest and recreation. They are surrounded by memories, desires, and dreams. Dreams of a better, more beautiful, more colourful image of the world. Mark Neville's photographs struck us as cold, and thus not overburdened with passion, and yet the distance they maintain is somehow imbued with a solidarity that is essential if one's aim is not only to show something, but to give it a voice. As he travelled in Ukraine, Neville could not fail to notice that, despite the war in the east and all of its effects, life carried on, and the country's people, similar to those in Marushchenko's works, are seen continuing to seek happiness and immersion in beauty. And thus, Neville was able to convey this perception via photography, exactly as Marushchenko had done almost 20 years earlier.
Especially for the exhibition an artist Sasha Kurmaz will create graffiti on a metal fence. Kurmaz's personal story comes to serve as a background for the exhibition, and a commentary on the two principal narratives.
"The project which we present to you in the form of an exhibition, and this book, its catalogue, also has its own past, which is different for every one of its participants. My task, as its curator, has been to gather all of these histories, these visual and verbal narratives, and create a stage for them on which they might appear in another fashion, in another form. Of course, this fashion, this form, might not coincide with the imaginings of the participating artists themselves. This also opens before you, its viewers and readers, also participants in this encounter, the possibility to construct your own narrative, which might begin here, but would nevertheless have its own pre-history." 

Jerzy Onuch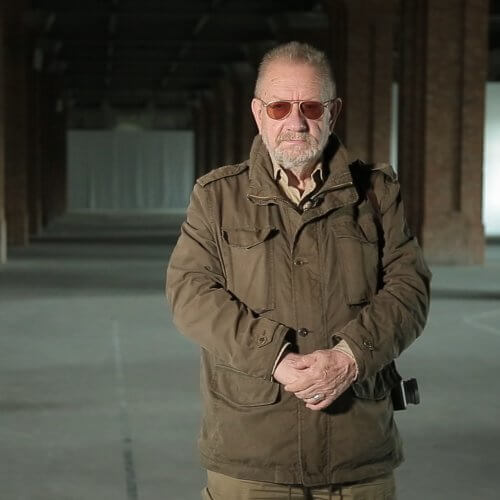 Viktor Marushchenko
Famous Ukrainian photographer, participant of more than 60 personal and group photo exhibitions in Switzerland, Nigeria, France, USA, Canada, Brazil, Chile, Slovakia, Russia and Ukraine. He starts working as a theatrical photographer in the mid-1970s. In 1980-1991 he works as a photojournalist for the "Soviet Culture" newspaper in the Ukrainian SSR. In 1989 he moves to Switzerland and in 1990s participates in the exhibition "A Hundred Photographers of Eastern Europe", Musee de I'Elysee, Lausanne, Switzerland. Starting that year he is based in Switzerland and holds a large number of photo exhibitions in Switzerland, Germany, France, US, Canada, Slovakia, Ukraine, and elsewhere. In 1997 he starts working for the "Day" newspaper, and in 1999 becomes a freelance photographer. At the invitation of curator Harald Szeemann, in 2001 he participates in the main exhibition of the 49th Venice Biennale. In 2004 he represents Ukraine at the 26th São Paulo Art Biennial with the project "Dreamland Donbas" (curator Jerzy Onuch). That same year he starts the Viktor Marushchenko School of Photography. He is the co-founder of 5.6 magazine and the online gallery 5.6 store.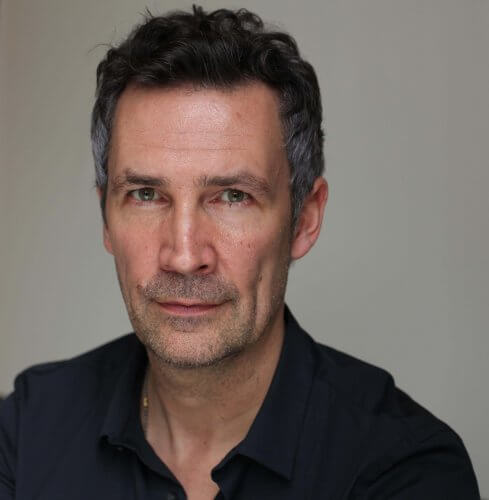 Mark Neville
British artist Mark Neville works at the intersection of art and documentary, investigating the social function of photography. In 2012 The New York Times Magazine commissioned Neville to make the critically acclaimed photo essay Here is London, which examined wealth inequality in the capital, and which they subsequently nominated for The Pulitzer Prize. In 2011 Neville spent three months working on the front line in Helmand, Afghanistan, with the British Army, as an official war artist. This experience resulted in The Battle Against Stigma Book Project, the aim of which is to challenge the stigma of mental health problems in the military. Neville's work exists in different forms in many public and private collections, including those of the Arts Council of England, Kunstmuseum Bern, National Galleries of Scotland, and the Scottish Parliament. He has had major solo shows at venues which include The Photographers' Gallery, London, the Andy Warhol Museum in Pittsburgh, America, and the Imperial War Museum, London, and participated in group shows at Tate Britain, Jeu de Paume, Paris, and Haus Der Kunst, Munich. Fancy Pictures, the monograph published by Steidl, is the first commercially available book about Neville's work and was one of Time Magazine's best photo books of 2017, as well as being nominated for the Aperture Foundation Photo Book of the Year.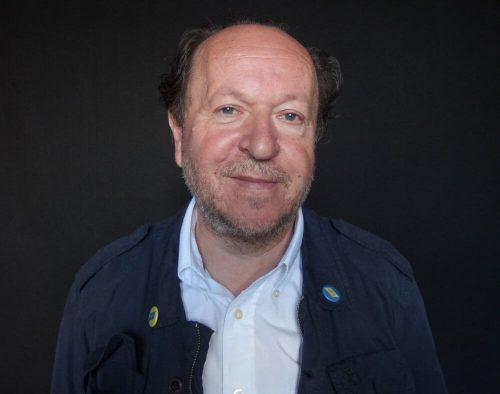 Jerzy Onuch
Artist, Art Curator, Art Educator, Art Administrator and Diplomat. Born in Lublin, Poland. Lives and works in Toronto, Canada and Kyiv, Ukraine. Co-founder of the innovative and experimental gallery Pracownia Dziekanka in Warsaw devoted to experimental and contemporary art and supporting emerging artists. In his ten-year tenure (1976-86), he co-organized and curated some 70 exhibits and events. In 1986, Mr Onuch has moved to New York City and in 1987 he settled in Toronto where he continued to work in performance and installation art , curating and teaching. From 1997 to 2005 Mr Onuch directed the Center for Contemporary Art (CCA), also known as Soros Center for Contemporary Art in Kyiv, Ukraine.  In 2001 Mr  Onuch initiated the first Ukrainian presentation at the 49th Venice Biennale. In 2001 (Polataiko) and 2004 (Marushchenko) curated the Ukrainian pavilion at the São Paulo Art Biennial. In 2005 Mr Onuch joined the Polish Ministry of Foreign Affairs and served as a First Counselor to the Embassy of the Republic of Poland in Ukraine in Kyiv and Director of the Polish Institute. Between 2010 – 2014 Mr Onuch served as a Director of the Polish Cultural Institute in New York City, First Counselor to the Consulate General of the Republic of Poland. He is currently a high profile consultant on cultural diplomacy and development of arts and culture policy and continues his work as a curator in international Contemporary Art events.
Team
Partners

Archive