Every Day. Art. Solidarity. Resistance
The project was supposed to open at Mystetskyi Arsenal on March 25th, on Freedom Day in Belarus. Due to quarantine restrictions in Kyiv, the "Every day. Art. Solidarity. Resistance" Exhibition opened for the visitors on the 3rd of May and was prolonged until the 6th of June.
"Every day" is the slogan protesters in Belarus shout to emphasize the duration and rhythm of the resistance, to express confidence that the protests will continue tomorrow, that they will not end. Since the first nights of police violence and days of mass mobilization in early August 2020, this phrase has reflected the temporality of the struggle. Amid the ongoing political crisis, the phrase "every day" unites people in a joint promise to take to the streets. The exhibition borrows this slogan and focuses on exploring solidarity, "weak" resistance tactics, revolutionary poetics, mechanisms of state violence, spatial and architectural dimensions of the protests.
Кожны дзень. Мастацтва. Салідарнасць. Супраціў
Curatorial intro to the exhibition.
Every Day. Art. Solidarity. Resistance exhibition draws upon artistic practices that resonate with the history and present moment of protest movements and solidarity networks. The emancipatory potential of art is manifested in the variety of forms and techniques. The art in the exhibition explores, models, and tests political reality, it becomes a direct criticism of power, an act of dissent. Like this protest movement, which does not have a center, this exhibition — its architecture, concept and curation — does not have a rigid linear structure. The space is organized along a series of conceptual nodes running through the whole exhibition that represent the ten terms in the exhibition glossary.
Being a gesture of solidarity with the revolutionary processes in Belarus, this exhibition presents a cross-section of contemporary art that constructs and manifests pulsating forms of interaction, resistance, collectiveness, and a future that we are already living today — every day.
Virtual tour of the Every Day. Art. Solidarity. Resistance Exhibition. Created by Trip VR company.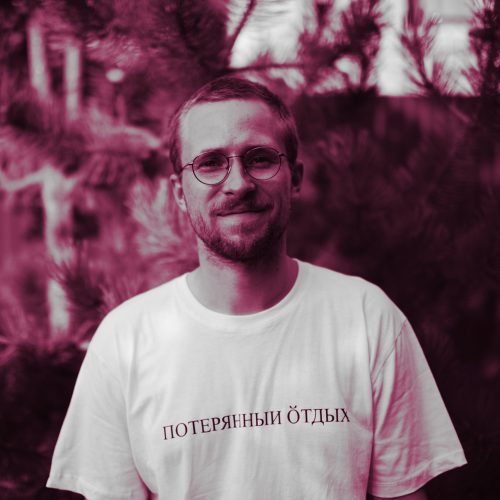 Aleksei Borisionok, co-curator of the exhibition
Aleksei Borisionok (1992) – curator, writer, and organiser, who currently lives and works in Minsk and Vienna. He is a member of artistic-research group "Problem Collective" and "Work Hard! Play Hard!" working group. He writes about art and politics for various magazines, catalogues, and online platforms. His writings were published in "L'Internationale Online", "Partisan", "Moscow Art Magazine", "Springerin", "Hjärnstorm", "Paletten", "syg.ma" among others. In his current research, he focuses on the temporalities of postsocialism.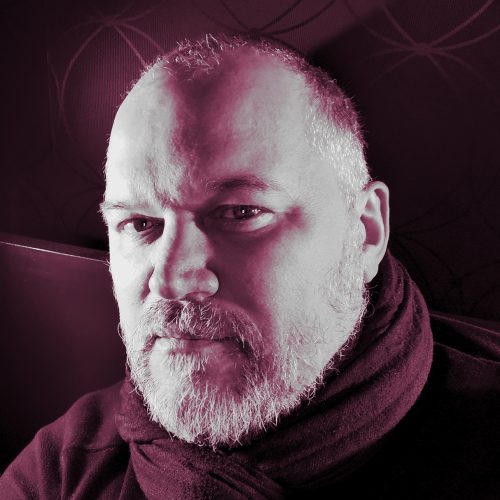 Andrei Dureika, co-curator of the exhibition
Andrei Dureika (1971) – artist and curator. Lives and works in Dusseldorf. Graduated from the Minsk State Art College (1991) and Dusseldorf Art Academy (2004). Archives and chronicles Belarusian actual art abroad. Member of the expert council of the KALEKTAR / ZBOR research platform of Belarusian contemporary art.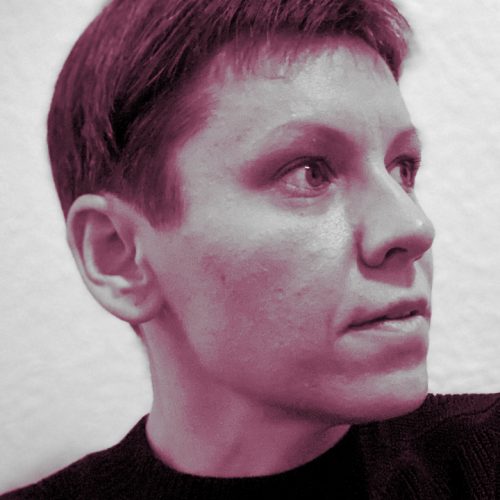 Marina Naprushkina, co-curator of the exhibition
Marina Naprushkina (1981) – artist, lives and works in Berlin. Founder of the Office for Anti-Propaganda platform, New Neighborhood / Moabit initiatives. Her work is aimed at creating structures based on self-organization. Participant of international exhibitions and biennials: 11th Istanbul Biennale, 7th Berlin Biennale, Kyiv Biennale, and others. Author of books and texts.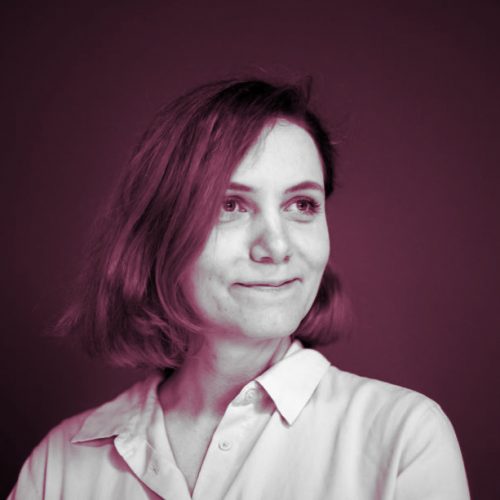 Antonina Stebur, co-curator of the exhibition
Antonina Stebur (1984) — curator, researcher. Graduated from the European Humanities University (2009), School of Engaged Art "Chto Delat" (What is to be done?)(2019). Antonina is a co-founder of the #damaudobnayavbytu project on gender discrimination in Belarus, a co-founder of the research group on activist art "Spaika", member of the "AGITATSIA" research group. She is one of the authors of "The History of Belarusian Photography" book.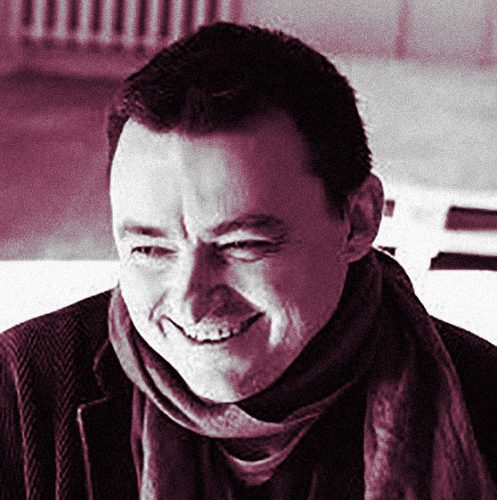 Maxim Tyminko, co-curator of the exhibition
Maxim Tyminko (1972) – media artist and curator. Lives and works in Amsterdam. Studied at the Minsk State Art College (1987-1991) and Academy of Media Arts Cologne (2000-2006). Founder of the self-publishing platform Antibrainwash.net, co-founder and editor of the platform Cultprotest.me, co-founder and developer of the pxFLUX media art distribution platform.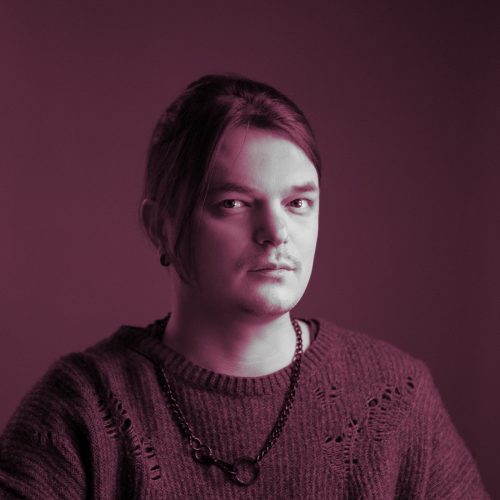 Sergey Shabohin, co-curator of the exhibition
Sergey Shabohin (1984) – artist, curator, activist, founder, and chief editor of the portal of contemporary Belarusian art ArkAktivist.org, co-founder and chief editor of the platform of contemporary Belarusian art KALEKTAR.org. Lives and works in Poznan. Studied at the Gymnasium-College of Arts named after I.O. Akhremchik (2002) and the Belarusian State Academy of Arts (2009). Themes: communities, public space, museums and archives, fear, and the social body.
Team
Curators
Aleksei Borisionok
Andrei Dureika
Marina Naprushkina
Sergey Shabohin
Antonina Stebur
Maxim Tyminko

Mentoring
Yuliya Vaganova

Project manager
Anna Pohribna

Project coordination
Alina Dzeravianka
Natasha Chychasova

Technical director
Serhii Diptan

Exhibition architecture
Oleksandr Burlaka

Graphic design
Lera Guevska
Alla Sorochan

Educational program
Sofia Riabchuk
Nicole Katenkari
Kateryna Makarova
Anastasiia Yablonska

PR & communications
Dariia Zhdanova

Artists

#дамаудобнаявбыту
A.Z.H.
Raman Aksionau
Tasha Arlova
Yauhen Attsetski
Rufina Bazlova
Anatoly Belov
Bergamot group
Vika Biran & Olga Łaniewska
Nadia Buzhan
Mitya Churikov
Problem Collective
Alena Davidovich
Paul Dorokhin
Andrei Dureika
Dzmitry Dzmitryjeu
eeefff
Free Choir
Zhanna Gladko
Janna Grak
Mikhail Gulin
Work Hard! Play Hard!
Honest People
Uladzimir Hramovich
Hutkasmachnaa
Воris Iwanow
Nikita Kadan
Nikolay Karabinovych
Karol Radziszewski
Sergey Kiryuschenko
Aleksander Komarov
Sergey Kozhemyakin
Zakhar Kudin
Alexei Kuzmich
Yuriy Ledyan
Ulia Liashkevich & Julia Golovina
Lipovy Cvet group
Victoria Lomasko
Artyom Loskutov
Alexey Lunev
Sergiy Maidukov
Angelina Mass
Victor Melamed
Vika Mitrichenko
Hanna Murajda
Marina Naprushkina
Ulyana Nevzorova
Nikolay Oleynikov & Anya Kurbatova
Nick Osadchiy
Vasilisa Palianina
Uladzimir Pazniak
Lesia Pcholka
Dan Perjovschi
Ales Pushkin
Ania Redko
Maxim Sarychau
Ala Savashevich
Nadya Sayapina
Daria Sazanovich
Konstantsin Selikhanov
Sergey Shabohin
Jana Shostak
Olga Shparaga
Jura Shust
Antanina Slabodchykava
Slavs and Tatars
Anton Snt
Anna Sokolova
Tamara Sokolova
Olia Sosnovskaya
Karolis Strautniekas
Masha Svyatogor
Aliaxey Talstou
Alexey Terexov
Igor Tishin
Jouri Toreev
Raman Tratsiuk
Daria Trublina
Vladimir Tsesler
Maxim Tyminko
Igor Varkulevich
Alexander Vasukovich
Yaugen
Ilia Yerashevich
Oleg Yushko
Alesia Zhitkevich

Posters and flags are provided by the platforms
Cultprotest.me and Antibrainwash.net.
Museum of Flags Flags.dze.chat


The project is implemented with the support of the International Renaissance Foundation

Project Partners
Konrad-Adenauer-Stiftung Ukraine
Heinrich Boell Foundation Kyiv
FES Regional Office «Dialogue Eastern Europe»
Friedrich Naumann Foundation for Freedom Ukraine and Belarus
Representative Office of the Hanns Seidel Foundation in Ukraine
Belarusian Culture Solidarity Foundation

Media Partners
UA: Radio Culture
Belsat TV

Institutional Partners
Zinteco
Premier Hotels and Resorts
11 Mirrors Design Hotel
Senator Apartments
Globe Runner Hotel & Hostel
Universal Clinic "Oberig"
Plastics
Kunsttrans-Kyiv
Tickets online kontramarka.ua
Uklon
ICS-Market

Our special gratitude to
Valentyna Kiselova and Anna Chystosierdova
Partners

Archive