Mystetskyi Arsenal is opening a new project called "An exhibition about our feelings"
On June 10, a new project called "An exhibition about our feelings" will start in the Mystetskyi Arsenal. The exhibition focuses on the question of how our perception of art is changing (and whether it is changing at all) through the prism of the ongoing war.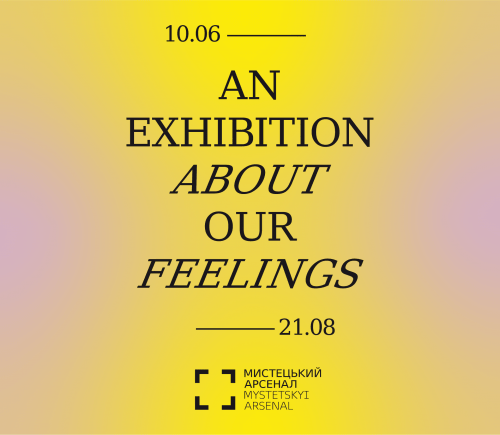 Reflecting on everything that we are experiencing during the war is still impossible and perhaps too early. But we are still coming back to this experience, again and again, in our thoughts and conversations. How do we understand art now? What do we feel about it? Are we drawing analogies between classic plots (that, until recently, seemed hopelessly trivial) and what we have lived through? Are we looking for metaphors to describe our experience?
The war has changed our plans and forced us to focus on the new experiences, looking for artistic equivalents of our own feelings. The ambivalence of our emotions and thoughts – this is what we are trying to say with this exposition.
A part of this project is the articulation of the personal experience by the institution's team, recorded in video format. These videos will be a part of the exhibition.
Curatorial text for the exhibition
The exhibition will run from June 10 to August 21, 2022.
Working hours: Wednesday-Sunday, from 12:00 to 17:00. On the opening day, June 10, the exhibition will run from 16:30 to 19:00. The schedule may vary depending on the security situation.
The official opening will start at 5 PM. A press tour for accredited media representatives will start at 16:15. You can be accredited by following the link.
In case of an air raid alert in Kyiv, the official opening and press tour may be cancelled or postponed.