The 11th Book Arsenal Festival has announced its focus theme and now accepts applications for participation
The 11th International Book Arsenal Festival has started accepting applications for participation in the Program of the events and the Book Fair. This year the Festival will be held on May 25-29.
The structure of the Book Arsenal Festival remains unchanged: the Festival Program will include discussions, presentations, readings, professional networking, film screenings, performances and music events, contemporary art exhibitions, the Book Fair and the Best Book Design Contest. Yuliia Kozlovets, the Festival Coordinator, talks about the peculiarities of preparing the next Book Arsenal Festival:
"The organizer of the Festival is the Mystetskyi Arsenal. And the true creators of its rich program and unique atmosphere are all of us together: publishers, professional book community, cultural institutions, non-governmental organizations, partners, and contractors who devote themselves to the preparation and holding of the Book Arsenal Festival. It is our joint goal to make visitors come to the Book Arsenal Festival back again, to make the Festival gain wide presence in the infosphere, drawing attention to books, reading and intellectual leisure. The Mystetskyi Arsenal as the organizer has updated the Conditions of Participation, so I kindly ask you to study this document in great detail, and we will be looking forward to your applications."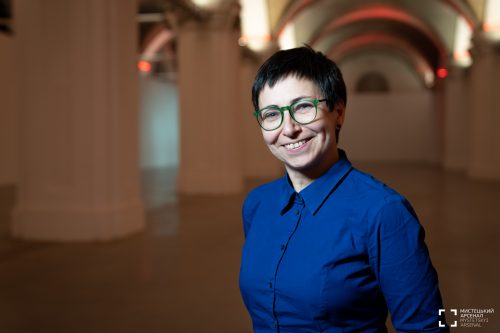 Applications for participation in the Exhibition Fair will be accepted until February 11, 2022. Applications for the Program of the events will be accepted until February 16, 2022. You can apply for participation in the Fair or in the Program of the events on the Book Arsenal website.
In order to effectively use the limited space of the Mystetskyi Arsenal and to present a wide range of publishers and high-quality books at the Festival, the expert committee will select the participants of the Fair and form the Program of the events. The results of the selection will be known by mid-March.
Every year, the Festival chooses the focus theme that invites the participants and visitors to seek answers to current issues together. The focus theme of the 11th Book Arsenal is "The Migration Period". The theme is curated by the author, translator and publisher Oksana Forostyna.
Irena Karpa is the Guest Curator of the Writer's Program at the Festival.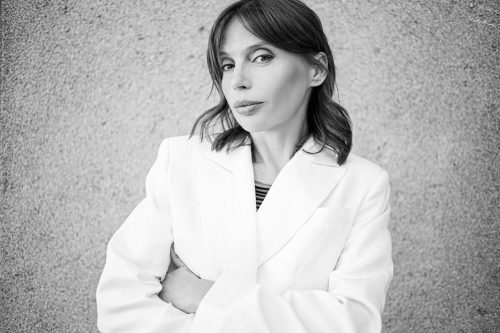 The Book Arsenal is an international event organized by the Mystetskyi Arsenal. The Festival has been held since 2011, and it annually gathers together more than 200 participating organizations and over 50,000 visitors. In 2019, it received the Literary Festival Award from the London Book Fair (LBF) International Excellence Awards.
The mission of the International Book Arsenal Festival is to create such interactions between people, communities and institutions when the combination of aesthetic experience and intellectual engagement in the context of the book enhances the ability of man and society.