Beyond Any Curtain
Myroslav Laiuk, Lyuba Yakimchuk, Roseanne Watt & Andrew Blair launch our Scottish/Ukrainian translation project.
Saturday 13 March 16:00 – 17:00 (Kyiv time).
For StAnza 2021, we're bringing together two Ukrainian poets, Myroslav Laiuk and Lyuba Yakimchuk, and two Scottish poets, Roseanne Watt and Andrew Blair, to collaboratively produce creative versions of each other's work.
Join us for a multilingual event as they present new work in Gaelic, English, Ukrainian and Hutsul, and discuss the translation process along with translator Uilleam Blacker. Poetry doesn't come fresher than this!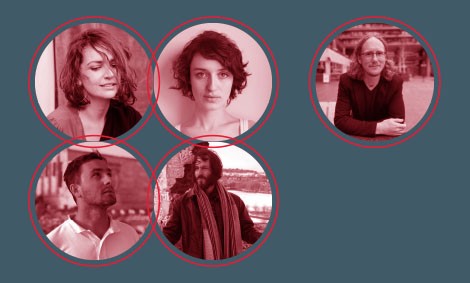 Organizators: StAnza (Scotland's Poetry Festival) in partnership with The International Book Arsenal Festival.
Beyond Any Curtain (Scottish/Ukrainian translation project) is supported by the European Union under the House of Europe programme.
Information partner: British Council Ukraine.
Book a place  and the Zoom link will be sent to you in advance. We will also share the Zoom link on the event page from 15:40 on the day of the event.