Kill Bill Sword Choreographer at Mystetskyi arsenal
On November 26, the Samurai Sword Art group KAMUI will give a battle of swords performance at  the exhibition of traditional and contemporary japanese art at Mystetskyi arsenal. Performances will be held at 14:00 and 18:00.
The Samurai Sword Art group named KAMUI was formed by Tetsuro Shimaguchi in 1998. KAMUI shows performances mixed with beauty of form, acting, and martial arts.In Japan, they have their own stages and appear on theatrical performances, movies and show events.
KAMUI actively collaborate with different genres artists (from Japanese traditional arts such as Kabuki, Nou, Kyogen, Wadaiko , Shakuhachi, Shamisen to foreign arts such as classical ballet dance, orchestra music, rock music, trance music and break dance.)
The leader of KAMUI, Tetsuro Shimaguchi choreographed the sword fighting scenes of the movie KILL BILL vol.1, and performed as CRAZY88-MIKI.  Tetsuro spent half a year working with director Quentin Tarantino on choreographing the fight scenes.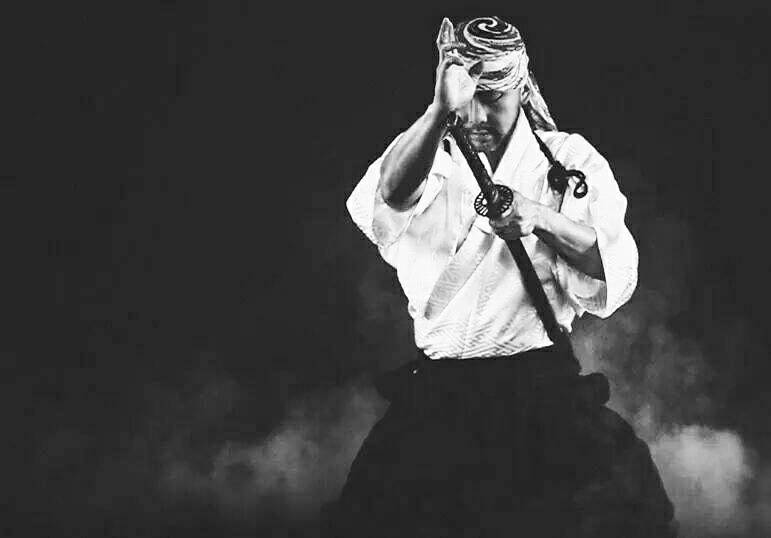 Tetsuro Shimaguchi created "THE WAY of SAMURAI" named KENGIDO, and opened dojos to teach it in Japan, America and Europe. KENGIDO is Swordplay combined with Beauty of Form.
KAMUI actively touring the world to spread the Samurai culture and demonstrate for audiences a mixture of classic and modern swordplay techniques.